"Discovering the Archaeologists of Europe" (http://www.discovering-archaeologists.eu/) is a survey project that intends to collect and disseminate information on archaeological employment across Europe and to provide a baseline for understanding and improving the status of the profession. The project involves 21 partners from 19 European states, including MTÜ Arheopolis from Estonia.
MTÜ Arheopolis seeks to undertake the Estonian research module for this project. Every organisation that employs archaeologists in Estonia is invited to contribute to the survey. All the information gathered (which will be anonymous) will provide statistical outcome to be made available to employers, archaeologists, professional associations, training providers and decision makers. It will be used to develop strategies and policies to encourage the development of a more dynamic and competitive professional position in the knowledge economy of Europe that will deliver sustainable growth and a socially secure professional profile. It will allow all sectors to establish their position in the market and to identify the skills that their particular sector requires. The final multinational report by the project partners will also be made available to a wide audience. Together these reports will promote improved professional and training strategies and encourage transnational mobility through professional standards and the removal of barriers.
The project has a series of objectives at a national and European level:
to promote the transparency of qualifications and transnational mobility;

to identify barriers to entry to the profession and career progression difficulties;

to identify labour market information and trends, including training investment and recruitment;

to establish the number of archaeologists working in each state and the nature of their professional activity;

to identify training needs and skills shortages;

to provide archaeological employers with information to aid business planning and improve organisational performance.
Discovering the Archaeologists of Europe - ESTONIA is funded by: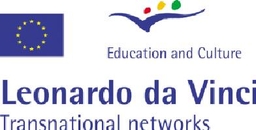 The national project report is available here: DISCO National Report template_ESTONIA.pdf